Halloween doesn't necessarily need to be about the horror when it comes to horror films. A Halloween party can be perfectly well constructed around a one or two movies that were intended to convey terror, but actually succeed only in producing unintentional laughter. Call it the MST3K Effect if you must. You can save a failing Halloween evening by dialing up an old, awful horror movie and making it the centerpiece of a Halloween party filled with fast–thinking riffers.
Maniac
Forget Ed Wood. The worst movie ever made by someone with a name other than Ed, Michael or Bay is the 1934 flick "Maniac." Those looking for a Halloween heavier on the humor than the horror should start with this movie that contains so many things that are just plain wrong that it's almost impossible to know where to begin. Try to find a version that cuts out the completely gratuitous nude scene if your Halloween fun involves kids. Among the highlights to keep an eye out for: the "corpse" who moves his facial muscles when a pair of glasses are being removed, the crazy guy who eats the eyeball of a cat, the performance of Ted Edwards transforming into a monkey man who goes further over the top than any actor in movie history and the completely unexplained footage of women in their underwear that seems not even to be an essential part of whatever movie for which it was originally shot.
---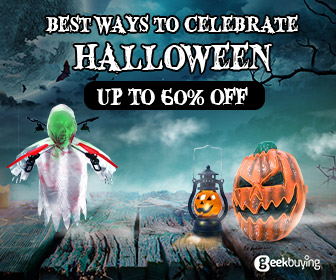 ---
The Beach Girls and the Monster
A movie with such a title should have something about it that makes it worth watching. Maybe if "The Beach Girls and the Monster" were made today it might contain enough skin to at least appeal to the teenage boys, but this version traces back to 1965. Give it another two or three years and things might have turned out differently. You may confuse this movie with any number of other flicks suitable for a Halloween movie marathon heavy on the funny in which unspeakable things are taking place in a beach town while girlies in bikinis and guys with hot rods dance endlessly nearby. The big difference is that while you can enjoy "Horror at Party Beach" even without making fun of it, the same cannot be said of "The Beach Girls and the Monster." But if you've got quick wit and enjoy the bikini styles of the middle of the 60s then you can make it a Halloween standard.
Anaconda
Making fun of horror movies that aren't filled with much horror on Halloween does not even need to be relegated to black and white movies starring nobody you ever heard of. "Anaconda" features Oscar winners, top 40 musical artists and that guy that Michael J. Fox replaced in that time travel movie with the DeLorean. So many problems for one horror movie. A reason may possibly exist why no classic horror film has yet been made featuring a giant snake. Rather than wrapping your head around that while you are wrapped in your Halloween costume, instead try to figure out what exactly it is that Jon Voight is attempting throughout this movie. It's not acting, but it is something.